WEINIG ProfiPress C: The very best. Non-stop high-performance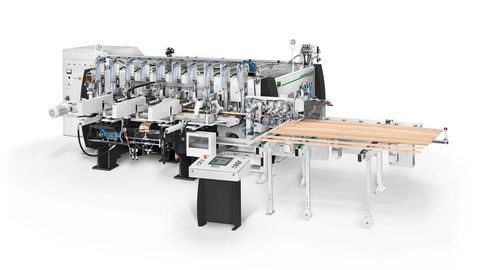 Here, high-performance is standard, the capacity per shift starts at around 800 m². This is with the best quality gluing. From parquet flooring layers to traditional furniture panels, doors, windows, coffins up to laminated beams.
The ProfiPress C series, also known as the "ContiPress" or "DFU" - has been a constant feature for almost 40 years. It can be found all over the world and is always one step ahead.

ProfiPress C stands for efficient production of large series. What are your requirements? The ProfiPress C series processes wood lengths of 0.4 - 16 m in length. You can create your own individual machine from the many mechanization possibilities. Anything from simple, double-sided and multiple feeding systems up to integrated sawing units in the press outfeed. Together we will develop the perfect solution for you. Just ask us!
---
The WEINIG ProfiPress C series offers you
Very high performance potential
Perfect surface quality
Maximum precision of machine and end product
Convenient and user-friendly
Best integration into existing, productivity-enhancing WEINIG system solutions
Special solutions for special applications
Efficient even with small batch sizes
Just talk to us.
Just talk to us about extensions and mechanizations for the ProfiPress C. We will be happy to advise you!
---
Boxes from the Contipress at Holliger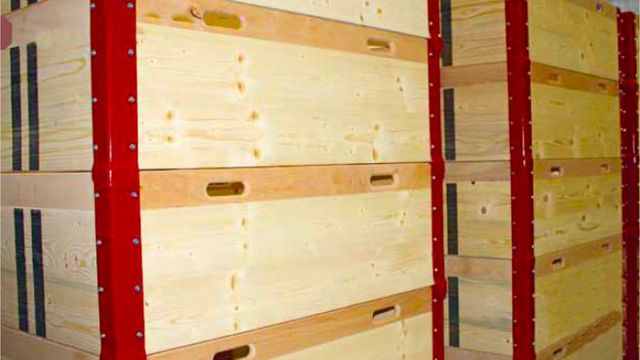 A glance into the production hall at the Holliger Group proves that pallets and boxes do not always equal lower quality. At Villmergen in Switzerland they have invested in a top-quality and efficient production line. - including a panel press for the push-on frames.