WEINIG ProfiPress L: Intelligent gluing technology setting new benchmarks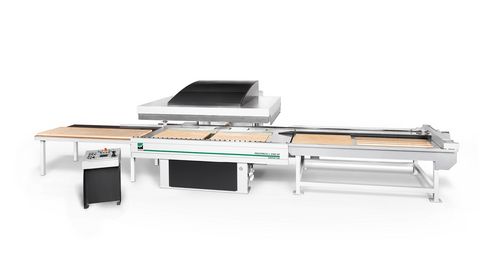 The ProfiPress L is ideal for all manufacturers of high-quality solid wood panels. Unique combination of high flexibility and productivity while also guaranteeing outstanding quality. High daily output rates are also possible with individual, order-specific manufacturing.
With the ProfiPress L, even small and medium-sized businesses can glue economically and in line with market requirements. Extremely short reset times, short pressing times and the quickest hardening times ensure high output.
Exact, fixed joints and surfaces without vertical offset mean you can see the WEINIG quality for yourself. The new gluing technology, developed in the WEINIG labs, also reduces the burden of cost.
Prices
x
Different requirements - different prices
The price of a WEINIG machine is just as individual as your requirements are. Therefore, let us discuss briefly what is most important to you – you will then receive our preliminary, non-binding quote.
Personal advice
x
Personal advice – for higher productivity and greater efficiency
Together with your WEINIG expert you will find the ideal machine for your requirements. Simply submit the completed form, and your local WEINIG expert will be happy to discuss all further details with you.
---
The WEINIG ProfiPress L series offers you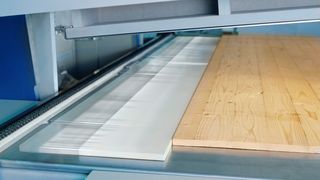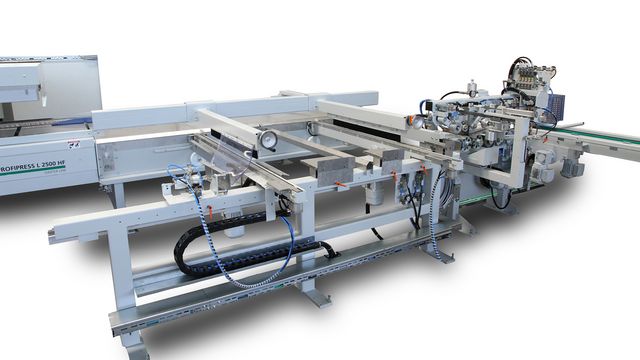 Automatic gluing station with precision glue head
Automatic roller feeding of wood lamellae. Precision glue head for precise, automatic glue application. Up to 50% reduction in glue use and reduction in gluing time compared to manual gluing.
---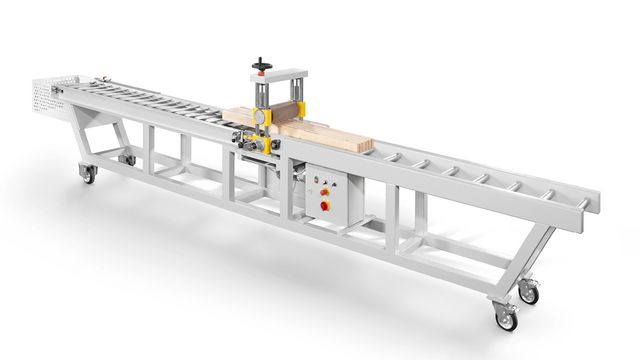 Manual gluing station
Powered infeed roller conveying and synchronized outfeed conveying. On request, with top pressure device for improved application of glue or for curved timbers.
---
There is room in the smallest hut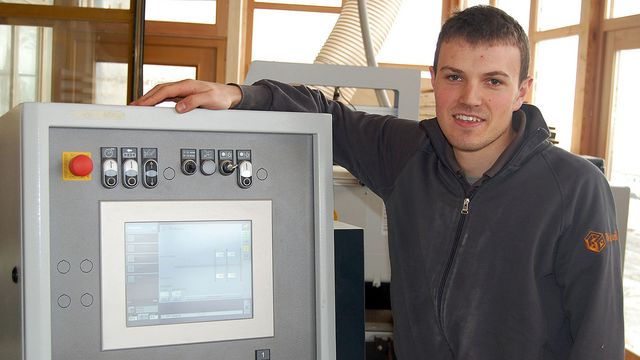 In the timber-rich Italian Puster valley, there are numerous carpenters. This makes differentiation important. Weissteiner does this with a clear strategy that also takes account of the cramped conditions.
Many machines, little room – such is the situation in the Weissteiner father and son workshop.. Despite this, there are never any traffic jams. The completely modernized production facility is a strong process-oriented system with optimal interfaces. Carefully assembled to drive forward the specialization in high-quality solid wood panels. Stefan Weissteiner: "It was important for us to be able to receive everything from a single source and that the machines are equipped with the same user interface," he recalls.
The central component of the system is an OptiCut C 700 cross-cut saw, which performs the heavy cutting. A VarioRip 310 M multi-blade rip saw is responsible for splitting the boards. With its two adjustable saw blades, the machine significantly improves wood recovery. An OptiCut S 50 push-feed saw cuts the lamellae for the solid wood panels. The machine is integrated into the CAD/CAM software and receives all parts lists via the office. A bar code printer ensures perfect part tracking in subsequent processing. Gluing is performed by a ProfiPress L 2500 with high frequency technology. "The compact design of the machines is ideal for our little workshop," says the senior partner. "Unlike previously, we can now also perform glued butt joints and create panels almost free from offsetting." On the market, the WEINIG machine concept has opened up new opportunities for the operation. Other carpenters are interested in solid wood panels but production is only possible with a state-of-the-art machine park. A particular advantage is the flexibility in terms of thickness, length and width and, above all, production in batch sizes of 1.