WEINIG viaConnector Edge. Added value through connectivity.
WEINIG offers the viaConnector Edge as a chainlink between machines and software solutions for its customers. This does not only provide the opportunity to connect machines with each other and transfer data, but the individual destination of the output data can be adjusted to the respective wishes.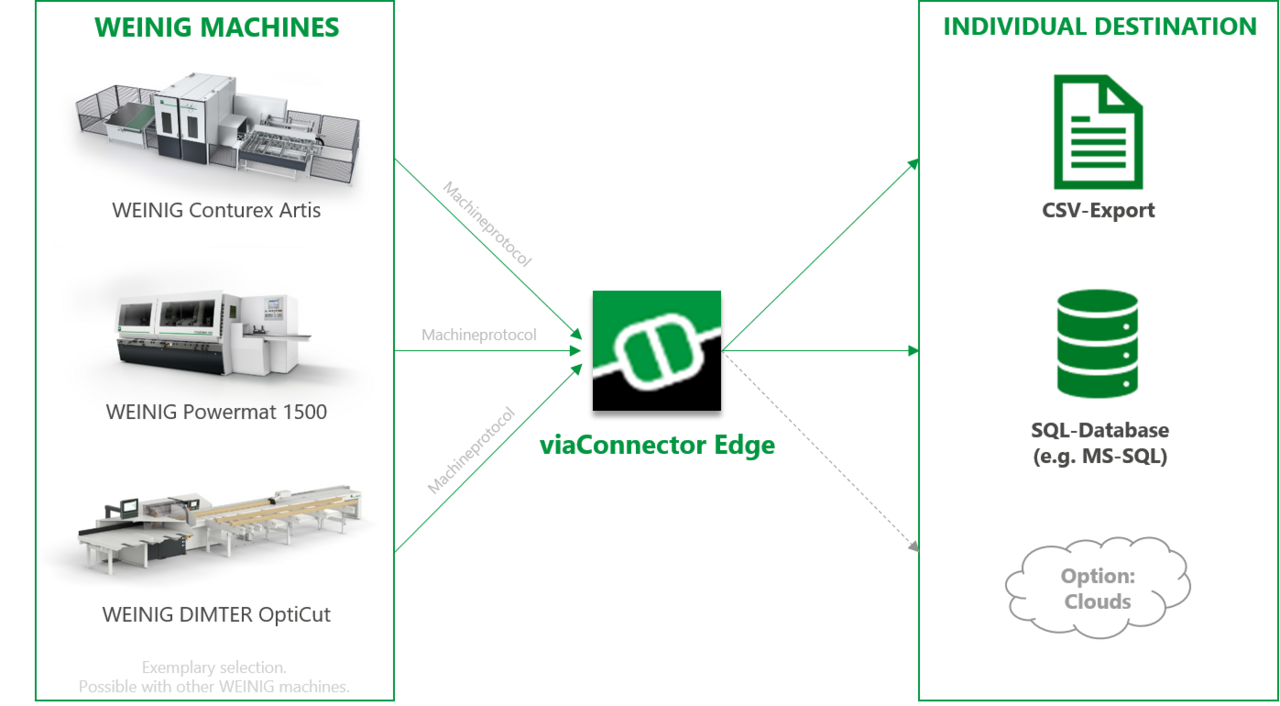 Your advantages at one glance
Transmission of the machine data from all WEINIG machines
Individual choice of the target system (e.g. WEINIG Cloud, CSV-Export, SQL-database, etc.)
Addition to the WEINIG App Suite
Further processing of machine data in third-party systems
Have we aroused your interest?
Feel free to contact us!
WEINIG Vertrieb & Service GmbH & Co. KG
Weinigstraße 2/4
97941 Tauberbischofsheim
Germany
Phone: +49 9341 86-0
E-Mail: salesnoSpamPlease@weinig.com