WEINIG PowerSplit 1250: The proven high performance band saw as single or twin resaw in the performance range up to 150 m/min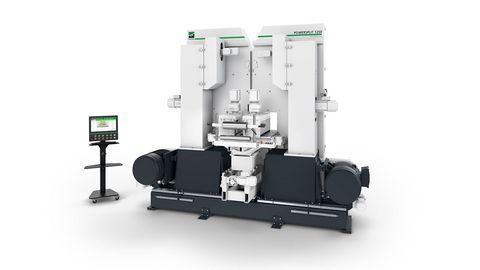 150 m/min feed speed, minimum kerf, perfect quality, short set-up times and smooth throughfeed are an unbeatable combination. The power package guarantees reliable and powerful production with maximum safety for the operator. The freely positionable control panel offers further advantages - all sawing functions can be easily adjusted and up to 30 cutting dimensions can be stored. The PowerSplit can also be flexibly adapted to your production - as single or twin version.
Prices
x
Different requirements - different prices
The price of a WEINIG machine is just as individual as your requirements are. Therefore, let us discuss briefly what is most important to you – you will then receive our preliminary, non-binding quote.
Personal advice
x
Personal advice – for higher productivity and greater efficiency
Together with your WEINIG expert you will find the ideal machine for your requirements. Simply submit the completed form, and your local WEINIG expert will be happy to discuss all further details with you.
---
The WEINIG PowerSplit 1250 provides
Reliable and durable due to its robust construction
Optimum material yield thanks to the center cut device
Maximum productivity with feed speeds up to 150 m/min
Flexibility due to the freely selectable limit stop side
Minimum setup times and maximum variability thanks to saw units that can be positioned on both sides (TWIN, optional)
High dimensional accuracy thanks to the precise band saw blade guidance and monitoring
The solid band saw blade guide ensures a precise cut and high product quality in continuous operation. The upper guide can easily be adjusted to different cutting heights. Positioning is carried out via a robust guiding table. This ensures a constantly high cutting quality regardless of the material thickness.
Band tension and position monitoring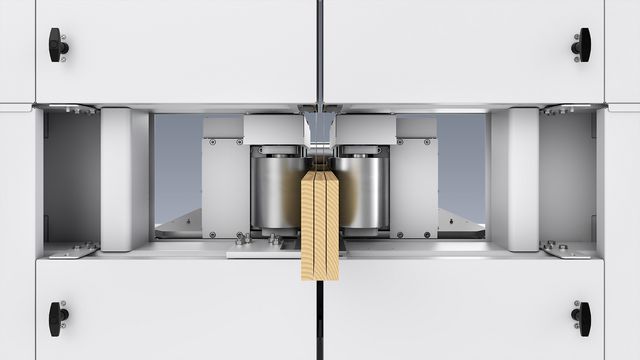 The hydraulic band saw blade tension can be easily adjusted via SplitControl. During production, the band tension is automatically monitored and readjusted. In addition, the band saw blade position is also monitored and automatically corrected. This ensures process reliability and high cutting quality.
"SplitControl" band saw control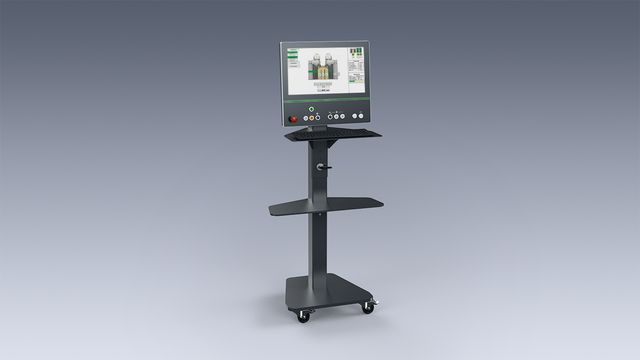 The new SplitControl PC application enables intuitive operation. With the 21.5" display and an easy-to-understand user interface, every operator becomes a professional in no time at all. Due to its clear and structured layout, all necessary information is visible at a glance. Be more effective than ever before with SplitControl.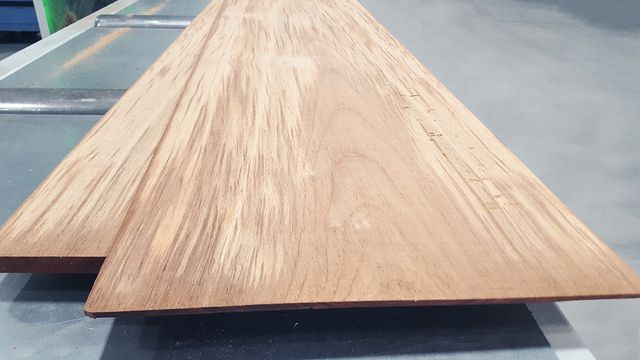 We carry out cutting tests for you in our WEINIG demonstration centers. Take the opportunity and test new materials, tools or processes with us. Do not hesitate to contact us, we offer the possibility to carry out cutting tests free of charge and thus to secure new investments through technology. Benefit from the wealth of experience of our application specialists – we look forward to your visit!
Brochures
Simple, fast and sustainable: more details in a downloadable PDF document.
Download brochure
---