WEINIG HS 120 / HS 200: The nonplus ultra of the high-performance class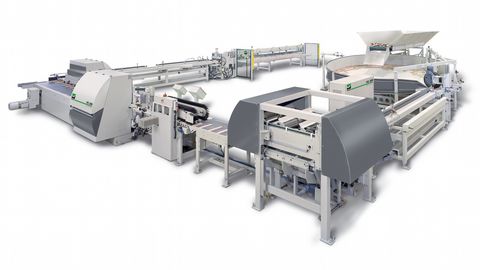 The horizontal single timber shapers from WEINIG are the fastest in the world. Continuous throughfeed of up to 200 parts per minute and 12 press cycles per minute make this system a production giant.
High-performance components such as fully-automatic feeding and front end control can also be integrated.
Wood that does not meet specific quality criteria can be excluded from further processing without being glued. Tool systems with varying diameters of 228.6 to 266.7 mm or 9 to 10 ½ inches can be run.
Prices
x
Different requirements - different prices
The price of a WEINIG machine is just as individual as your requirements are. Therefore, let us discuss briefly what is most important to you – you will then receive our preliminary, non-binding quote.
Personal advice
x
Personal advice – for higher productivity and greater efficiency
Together with your WEINIG expert you will find the ideal machine for your requirements. Simply submit the completed form, and your local WEINIG expert will be happy to discuss all further details with you.
---
WEINIG finger jointing line for short timber pieces offers you
Robust and powerful
High operational capacity, up to 200 pieces/min (28 km/8h-shiftr)
Processing with one and two component glue
Compact and efficient production process
Statistics and production data recording
Customized level of automation - from manual to fully automatic
Expandable using peripheries, such as feeding systems and stacking systems
WEINIG HS 120/HS 200 offers you
From a manual to a fully automatic system
Heavy cast iron construction of the shaper body
Shortest wood entry length 110 mm
(Wood) quality monitoring, defective parts are automatically identified and removed
Glue monitoring using a scanner (optional)
Up to 200 parts/min (3.3 parts/s)
Shaper spindles can be adjusted axially and radially
Tool adjustment in the 1/100 mm range
Motor pressure from above in the shaper range
Inclusive teleservice (remote maintenance) for improved customer support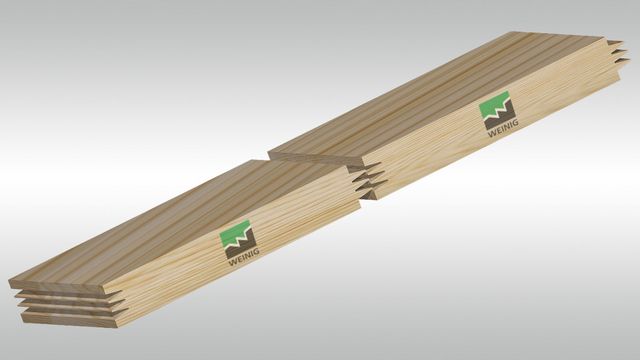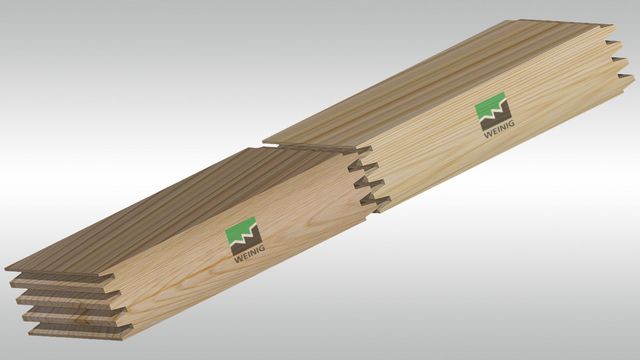 Horizontal finger joints are mainly used in furniture construction. The shoulder profiles provide, for example, table plates that look like parquet where only the straight butt joints are visible.
The positive-negative profile is the second most common profile in a shaper combination because the system only needs to be equipped with three scoring units instead of four and produces high quality visible joints.
The trapeze profile is also called "American Profile" because this finger joint originates from the US and is usually delivered with a finger joint length of 1/4 inch.
Horizontal finger joint (special)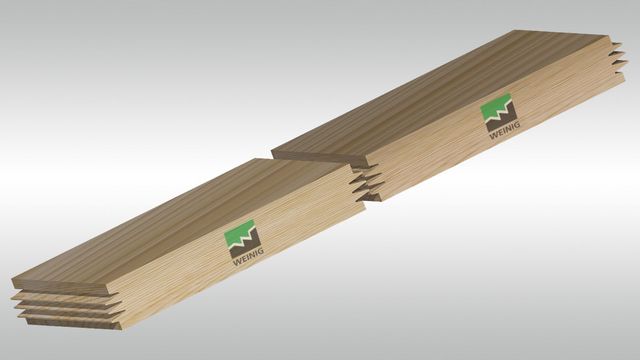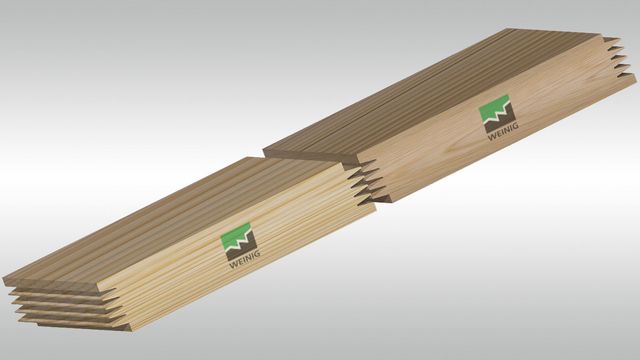 Both of these horizontal profiles are special profiles and are hardly used in ProfiJoint Combination because they only offer advantages with individual shaper lines.
The half shoulder profile can be run in manual and in fully automatic lines.
The reverse shoulder profile is mainly used for the simplest lines where, sometimes, no scoring unit is used.