WEINIG Rondamat 1000 CNC: The CNC tool grinder for added value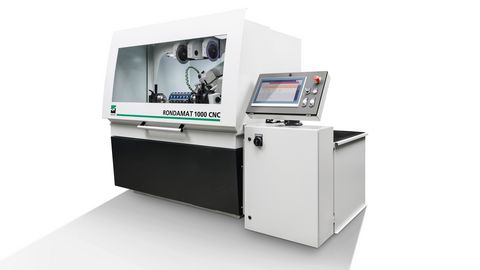 The efficient organization of the work area plays an ever increasing role in optimizing manufacturing processes. Ulimately, the full performance potential of your moulders can only be achieved when the tools are sharpened, measured and available when needed. The Rondamat 1000 CNC grinds and sharpens tools fully automatically according to a CAD drawing created by Moulder Master providing the basis for producing accurate profiles on the moulder. In respect to efficiency and added value the Rondamat 1000 CNC will raise your tool room to a new level.
Prices
x
Different requirements - different prices
The price of a WEINIG machine is just as individual as your requirements are. Therefore, let us discuss briefly what is most important to you – you will then receive our preliminary, non-binding quote.
Personal advice
x
Personal advice – for higher productivity and greater efficiency
Together with your WEINIG expert you will find the ideal machine for your requirements. Simply submit the completed form, and your local WEINIG expert will be happy to discuss all further details with you.
---
The Rondamat series offers you
The WEINIG Rondamat 1000 CNC offers you
Manufacturing and storing templates is eliminated
Automatic changeover of grinding wheels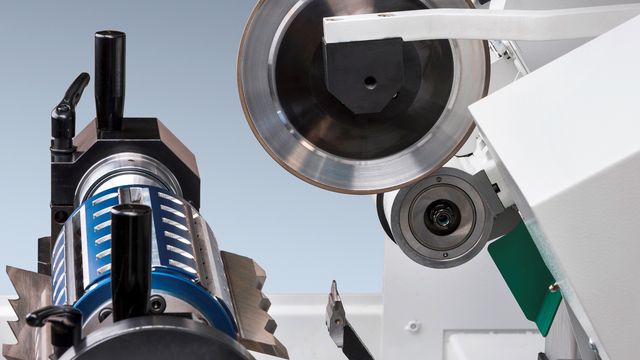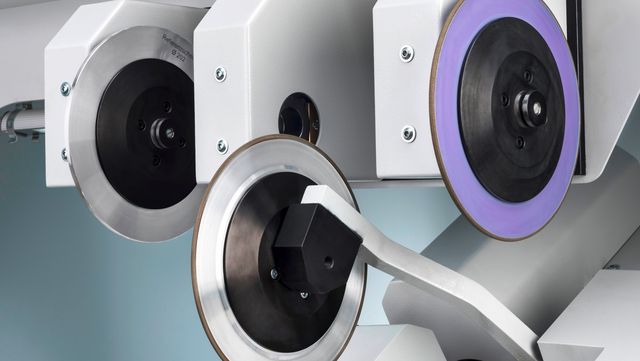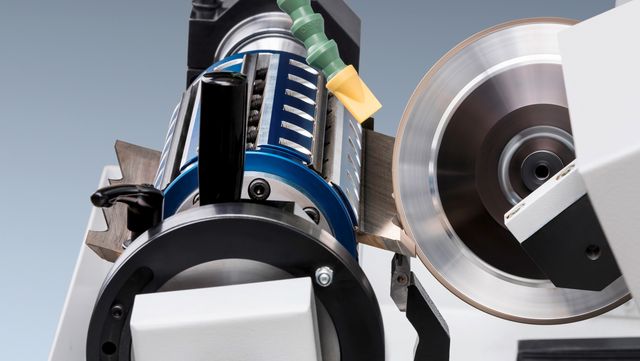 The Rondamat 1000 CNC is a fully automatic tool grinder. This means that even the changeover of ginding wheels between rough, smooth and finish grinding happens fully automatically.
The grinding wheels are clamped using an HSK receiver, which allows a quick changeover. The other grinding wheels are stored in a magazin with 3 slots. For each grinding wheel, the diameter is measured mechanically in order to bring it into the right position to the knife rest.
Like this, the Rondamat 1000 CNC works autonomously and the operator is free to manage other tasks in the meantime.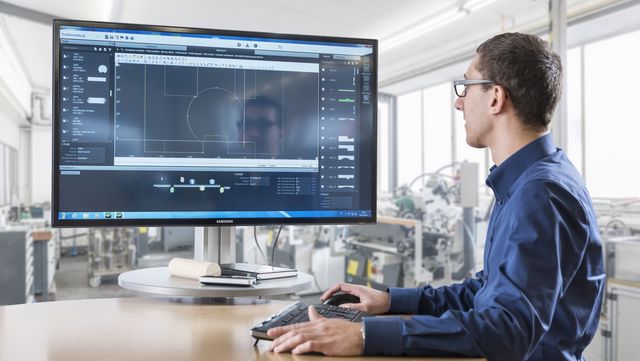 Moulder Master links together the processes which take place prior to production. The necessary information will be sent to the required locations in the tool grinding room or the production area. Errors will be minimized, process security improved and consistent high quality of the end products ensured. In this manner Moulder Master supports efficient and economical manufacturing with the moulder.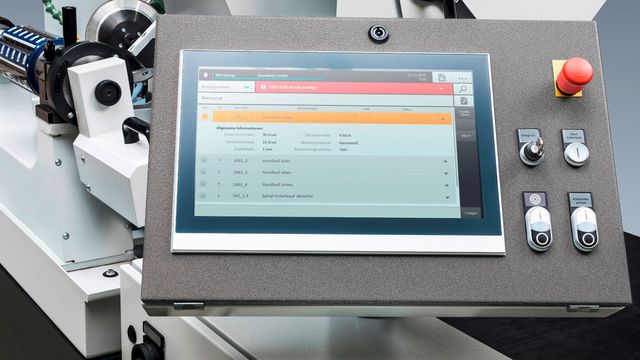 All tool data is managed at the centrally located operator terminal. Operating errors are reduced through clear menu guidance and graphic display of the tools.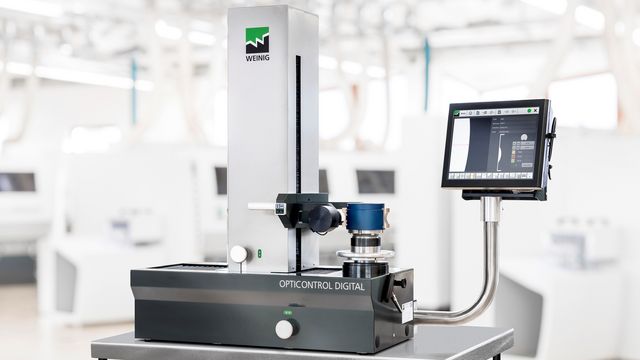 The high level of precision of the Rondamat 1000 CNC when grinding lays the foundations for producing precise profiles on the moulder. The efficiency of the machine setup, however, requires the tools to be measured. Only then, using the measuring points, can the moulder be set up so that the spindles are in the exact position and the very first moulding comes out of the machine with a highly accurate profile. The WEINIG OptiControl Digital is the ideal measuring stand because the data can be sent directly from here to the machine controls. This saves protracted work setting up the machine and it guarantees a highly accurate profile.