WEINIG OptiCut C 700+ undertable cross-cut saw: Future-oriented manual cross-cutting of large cross-sections – safe and efficient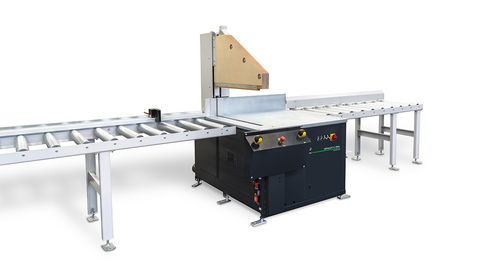 The OptiCut C 700+ convinces with reliable technology made by WEINIG. Its performance is particularly evident when cutting heavy/hard timber with big cross sections at high cutting frequency. The saw also scores with regard to security. 2-hand control, protection shield and downholders guarantee highest safety. The
C 700+ with its unique design is currently the safest undertable cross-cut saw in the world. It can be expanded any time with a variety of options. Moreover, it can be easily linked to other WEINIG machines or integrated into production lines.
Prices
x
Different requirements - different prices
The price of a WEINIG machine is just as individual as your requirements are. Therefore, let us discuss briefly what is most important to you – you will then receive our preliminary, non-binding quote.
Personal advice
x
Personal advice – for higher productivity and greater efficiency
Together with your WEINIG expert you will find the ideal machine for your requirements. Simply submit the completed form, and your local WEINIG expert will be happy to discuss all further details with you.
---
The WEINIG OptiCut C 700+ provides
Incredibly easy to operate
Can cross-cut large cross-sections
Low space requirements
Tried and trusted and maintenance-free
The completely re-engineered machine design includes a protection shield, downholders and two-hand control in the standard version. In addition, it offers a quick lowering and pneumatically controlled saw blade. Furthermore, the saw aggregate lowers securely even in case of an unpredicted interruption of the cutting process (e.g. pneumatic or power failure).
The cutting cycle of the C 700+ has been optimized significantly with regard to the handling of small and big cross sections. The saw unit is moved onto two guide rails. The saw blade rises from its initial position at the front and moves backwards during the saw cut. For a time-saving handling of small cross sections, the saw unit can be locked in its rearmost position to carry out short-strokes.
Comfortable access for maintenance
The saw blade cover can be opened easily on the side of the machine to get access to the saw blade for maintenance purposes. An electric guard prevents entry during the cutting process.
Brochures
Simple, fast and sustainable: more details in a downloadable PDF document.
Download brochure
---