Experience Weinig China solutions for intelligent manufacturing at the InTech 2019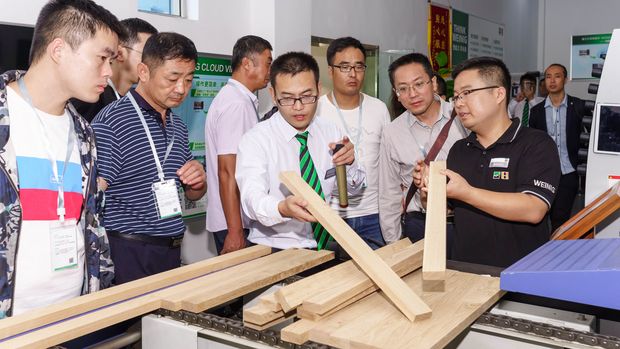 This year we will be focusing especially on:


Weinig China solutions for automation

And of course


our campaign "Weinig China 25 years",

where we will be presenting to the public our special edition moulders Timbermat 525, Timbermat 625 – both with an attractive facelift – and the already famous Unimat 316 and last but not least Unimat 516 – the well-known moulders from WEINIG – the German market leader in solid wood.

We are expecting visitors from all-over China, Korea, Japan, South-East- and South-Asia, from Russia and the CIS states as well as key experts and management members from our German headquarters.

High profile workshops and seminars will be offered by professionals from the industry and experienced Weinig product managers will demonstrate the latest Weinig and HolzHer machines in the showroom to the attendants and in the evening of the 5th July there will be German BBQ and Beer served to our distinguished customers and visitors.

Everything under the motto: WEINIG offers more FOR YOU!!!

The preregistration will open middle of May.