CNC Machining Center Conturex Vario XS: Smaller footprint – greater flexibility in woodworking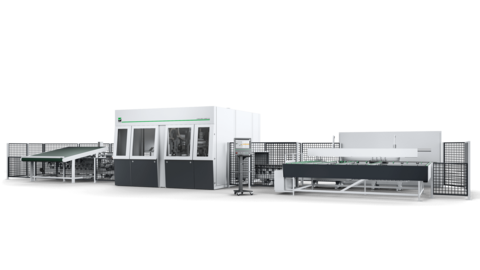 With the Vario XS, the smallest of our CNC machining centers, not only industrial companies but also workshop businesses can now think in entirely new directions - from single-item batches to series production.
Thanks to the integration of the PowerGrip Motion 2D/3D clamping table, the Conturex Vario XS is in no way inferior to its big brothers S & L when it comes to CNC machining. The clamping table enables setup-free complete processing in a single clamping process and full freedom of movement in X, Y and Z directions. With the PowerGrip Motion 3D, workpieces of up to 330 mm, but also the smallest dimensions, can be clamped safely and processed flexibly.
The high degree of dimensional precision, profile accuracy and excellent surface quality of all workpieces speaks for itself. The patented clamping elements are programmed with the help of smart software solutions and individually controlled with the WMC (WEINIG MACHINE CONTROL) system.
The clearly laid out PC interface makes work much easier for the machine operator. Anyone who has experienced live how the patented WEINIG clamping technology of the Conturex Vario XS CNC machining center imitates the possible movements of the human hand will be impressed. For example, by the fast, direct and absolutely precise part transfer from table to table and by the way even narrow profiles are clamped securely in three dimensions. All of this is impressive indeed, but let's not forget that the Conturex Vario XS has a lot more to offer.
Prices
x
Different requirements - different prices
The price of a WEINIG machine is just as individual as your requirements are. Therefore, let us discuss briefly what is most important to you – you will then receive our preliminary, non-binding quote.
Personal advice
x
Personal advice – for higher productivity and greater efficiency
Together with your WEINIG expert you will find the ideal machine for your requirements. Simply submit the completed form, and your local WEINIG expert will be happy to discuss all further details with you.
---
The WEINIG Conturex series offers you
Processing without processing times even for small lot sizes
Automation enables less manpower in production
Maximum flexibility as a result of the large tool magazine
The Conturex Vario XS offers you
New machine cabin with improved visibility and accessibility for service and maintenance
Thinking in new dimensions – part widths up to 330 mm
WEINIG product integration - one data set for all production components
Standard interfaces for industry software, e.g. for window/door production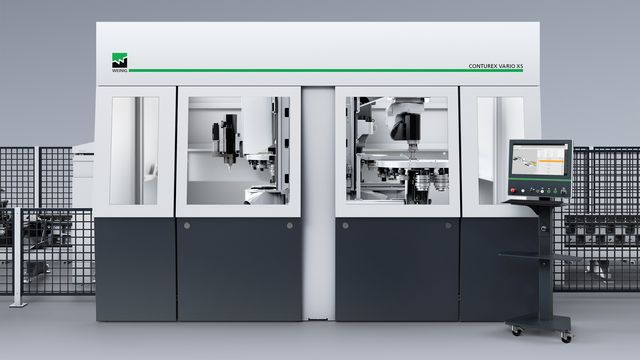 Thanks to its sturdy portal design, the Conturex Vario XS can be equipped with heavy units. Cast iron tracks ensure a high level of dynamism. Basically, this CNC profiling center is designed for complete processing of heavy solid wood applications.
Wide range of equipment variations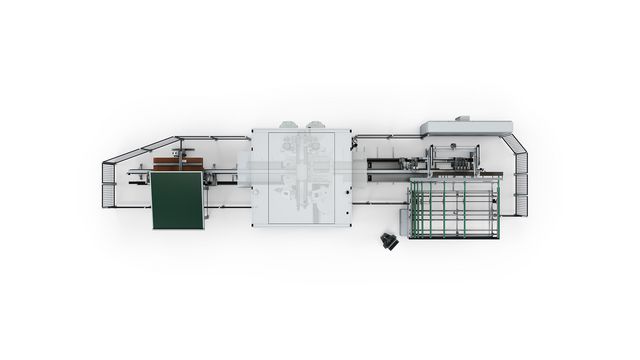 The Conturex Vario XS offers a variety of equipment variations that allow it to be perfectly matched to your application. For example, you can use a universal spindle for the production of complex window profiles, a 5-axis head for absolute flexibility in furniture production, and multiple spindle drilling heads (MBK) for greater performance when machining preparations for fittings.
Fast throughput, high profitability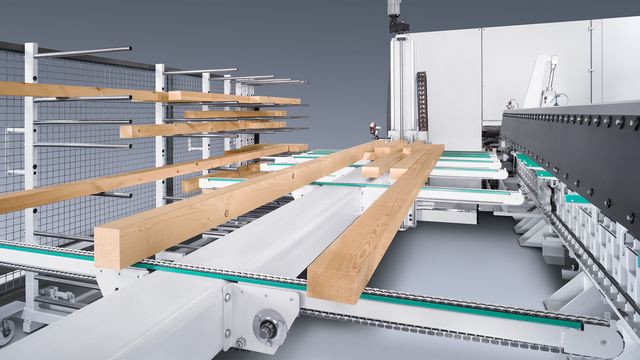 With the Conturex Vario XS at your side, there's no stopping you. Due to the high level of automation, this XS machining center allows you to operate efficiently with minimal manpower. Short setup times and fast throughput help you achieve a high degree of machine utilization. Thanks to perfectly matched units, the Conturex Vario XS enables you to react quickly and flexibly to changes or new requirements. "Just-in-time" production on a commission basis can be easily implemented thanks to optimized tool systems. All in all, the Conturex Vario XS gives you the benefit of increased performance that enables you to tap into new market segments with ease.
Brochures
Simple, fast and sustainable: more details in a downloadable PDF document.
Download brochure
---