WEINIG FlexiRip JrionLine: The universal longitudinal circular saw — the all-rounder for every operational scope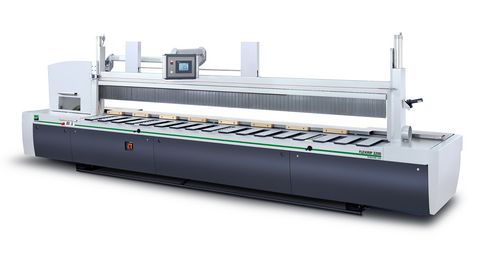 The genuine Jrion from WEINIG offers universal applications in small, medium-sized and large operations. When it comes to cutting planks, boards and panels, the FlexiRip has established a reputation as an efficient and flexible longitudinal circular saw. Customers particularly appreciate the high levels of flexibility, the optimal wood recovery and the one-man operation. FlexiRip: the solution when it comes to universal application! In addition to solid wood, a range of other materials can also be cut, including plastic, aluminum and a variety of panel types. The FlexiRip's cut length and usable width is harmonized with its workpiece dimensions. Operation is simple: Lay and align the workpiece on the machine table and initiate cutting via the pedal! When the pedal is released, the saw blade dips and returns to the start position. The feed speed can be continuously and finely adjusted from 0 – 80m/min.
Prices
x
Different requirements - different prices
The price of a WEINIG machine is just as individual as your requirements are. Therefore, let us discuss briefly what is most important to you – you will then receive our preliminary, non-binding quote.
Personal advice
x
Personal advice – for higher productivity and greater efficiency
Together with your WEINIG expert you will find the ideal machine for your requirements. Simply submit the completed form, and your local WEINIG expert will be happy to discuss all further details with you.
---
The WEINIG FlexiRip series provides
Efficient and powerful ripping
Optimum material yield
Comprehensive safety concept
Can be integrated in pre-cutting systems
The WEINIG FlexiRip JrionLine provides
High cutting precision
High production output, even with extremely hard materials
Comfortable one-man operation
Quick saw blade change
High operational safety
Very user-friendly
Anti-blocking system
Perfect saw carriage concept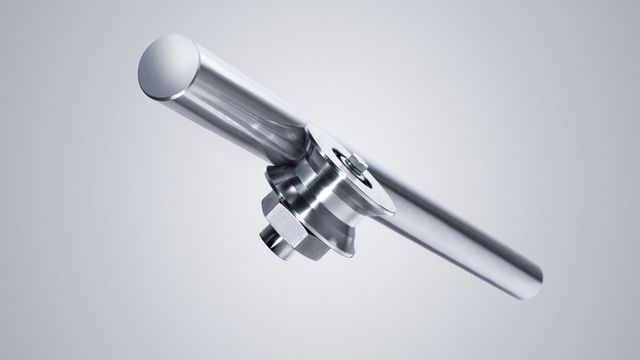 The guide system of the saw carriage is significantly optimized for even better cutting quality: The saw carriage is guided via lateral rollers on wear-free, hardened and precision-ground tracks. When cutting pressure becomes excessive, the anti-blocking system is automatically activated. This concept ensures play-free action and high cutting precision in the 1/10-mm range. At the same time, optimal safety is also guaranteed.
Precise positioning fence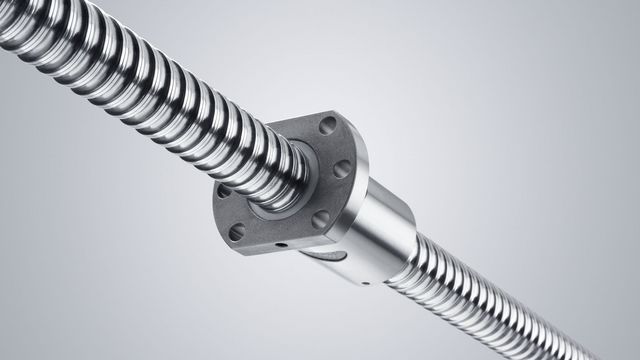 The positioning fence is adjusted via play-free and low-wear ball screws. This ensures smooth and even running and optimal dimensional accuracy, even with difficult workpieces. Ergonomically placed joysticks and a user-friendly large digital display help prevent operator fatigue.
Practical machine table coating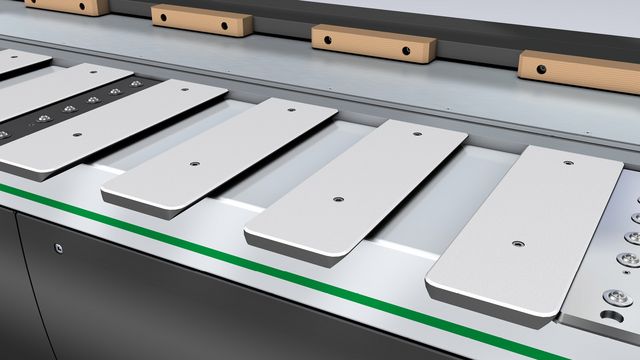 The front machine table elements comprise special, low-friction, abrasion-proof plastic, allowing easy movement and alignment of heavy workpieces. The plastic supports are also prismatic on the side. These enable easy insertion of various options (e.g. ball bearing plates, bevel supports, mitre fence etc.) at any position on the machine table.
Attack is the best form of defense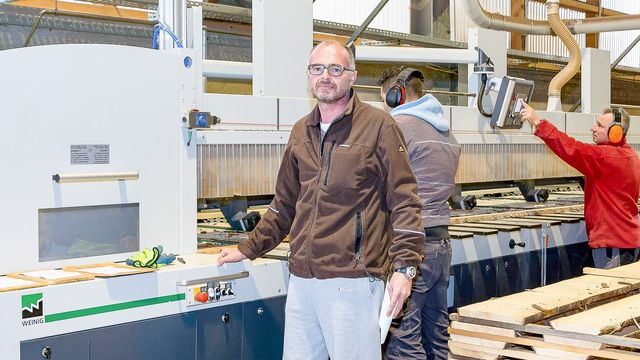 Daniel Schläpfer was recently faced with a few challenges. Fifteen years ago, he was able to offset the slump in revenues in the construction industry with high flexibility and expanded production depth. Now, once more, he has taken forward-looking action.
Competition among Swiss sawmills is fierce. Out of 1,500 sawmills that were active in Switzerland around 15 years ago, just 300 remain. Those who want to survive must be flexible and produce profitably. Since the crisis in the construction sector, Scierie de Cornaux on Lac de Neuchatel near legendary ski resort La-Chaux-de-Fonds in Switzerland has increasingly focused on private orders. Now, a good blend of special orders, such as stair treads, as well as a number of major orders, ensures high capacity utilization.
To ensure that business remains strong in the future, Daniel Schläpfer took the decision to modernize his production operation. It was essential for him that the new saw could be used universally – without elaborate and time-consuming pre-setting when changing from one application to the other. Thus, one year ago, he invested in a WEINIG FlexiRip JrionLine longitudinal circular saw of the latest generation. Combined with a compact mechanization concept, the machine runs daily throughout a nine-hour shift.
The new FlexiRip fulfills the objectives of producing more profitably and achieving higher capacities to the complete satisfaction of the sawmill. "It was the right decision. With the FlexiRip, we have laid the foundations for growth and future-proofing," assessed company boss Daniel Schläpfer.
Photo:
Satisfied with his new cutting solution: Daniel Schläpfer