WEINIG CombiPact: The flexible line for vertical and horizontal profiles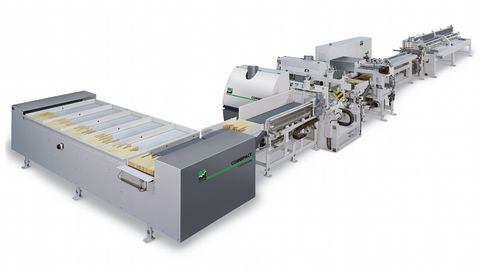 This multi-purpose production line enables you to meet all demands — quickly and to the highest level of quality. Whether vertical, positive/negative, alternating shoulder or half shoulder jointings, everything is possible!
The double shaper unit is the outstanding characteristic of the CombiPact. This development with two shapers facing each other offers exceptionally strong capacity and high speed. The two shaper units are both connected to one basic body so the line is extremely compact and stable. The low-vibration construction ensures excellent results.
Prices
x
Different requirements - different prices
The price of a WEINIG machine is just as individual as your requirements are. Therefore, let us discuss briefly what is most important to you – you will then receive our preliminary, non-binding quote.
Personal advice
x
Personal advice – for higher productivity and greater efficiency
Together with your WEINIG expert you will find the ideal machine for your requirements. Simply submit the completed form, and your local WEINIG expert will be happy to discuss all further details with you.
---
WEINIG finger jointing line for short timber pieces offers you
Robust and powerful
High operational capacity, up to 200 pieces/min (28 km/8h-shiftr)
Processing with one and two component glue
Compact and efficient production process
Statistics and production data recording
Customized level of automation - from manual to fully automatic
Expandable using peripheries, such as feeding systems and stacking systems
WEINIG CombiPact offers you
Frequency regulated shaper table feed
Fully automatic system for the higher performance area
Shaper combination in very compact construction form
Universal system for all types of finger joint
Almost all types of glue can be used
Glue amount and glue application monitoring (optional)
Maximum performance up to 150 parts/min can be processed
Press performance for front-end press up to 12 cycles per minute
Operation, statistics and diagnostics function using touch panel
Inclusive teleservice (remote maintenance) for improved customer support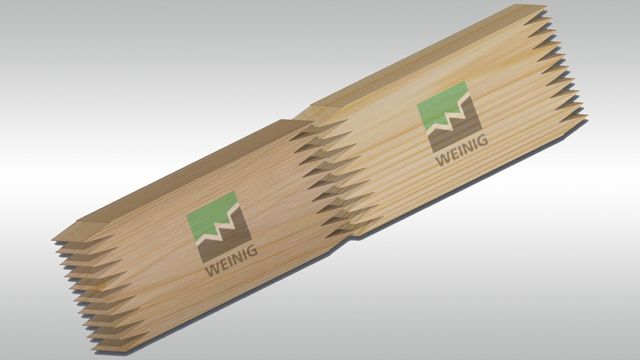 The vertical finger joint is the most frequently produced type of finger joint in the world. It provides the highest performance in a packaged finger jointing line. The vertical profile is mainly applied in constructive woodworking, but is also used for building windows and frames. It is has the largest glue surface and is therefore the most stable of all finger joints.
Horizontal finger joint With WEINIG CombiPact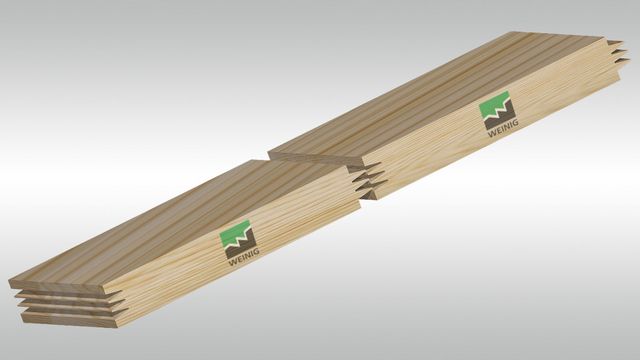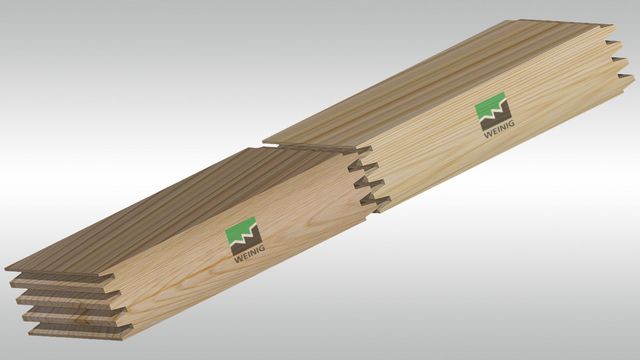 Horizontal finger joints are mainly used in furniture construction. The shoulder profiles provide, for example, table plates that look like parquet where only the straight butt joints are visible.
Horizontal finger joint With WEINIG CombiPact (special)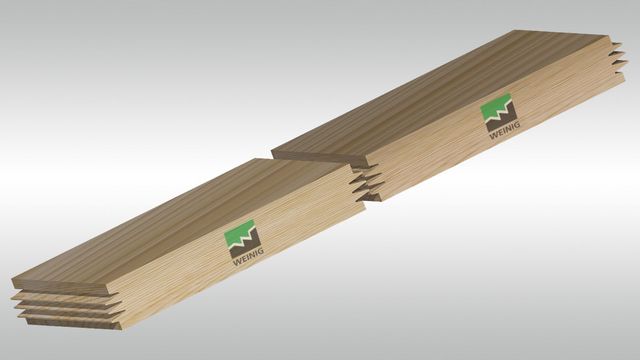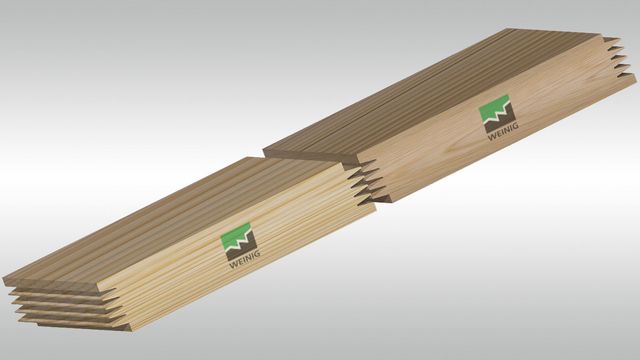 Both of these horizontal profiles are special profiles and are hardly used in ProfiJoint Combination because they only offer advantages with individual shaper lines.
The half shoulder profile can be run in manual and in fully automatic lines.
The reverse shoulder profile is mainly used for the simplest lines where, sometimes, no scoring unit is used.